The Philosophy and Staff of Rear Window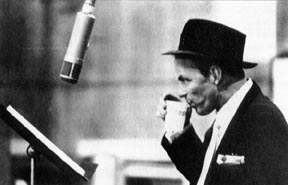 "Somewhere in my subconscious there's the constant alarm bell that rings, telling me what we're putting on tape might be around for a lotta, lotta years."
-- Frank Sinatra
Rear Window was created by musicians for musicians. We know that getting your sound recorded right is crucial to your career. A lifeless recording, done at an airless project studio, simply will not measure up to today's standards. If you use "real" instruments, you need a great space and some serious microphones.
But now that doesn't have to cost $1000 a day at a "downtown" studio! You can have music that breathes with life and detail, and still have enough money left to promote it.
And as independent artists are finding out about the constant demand for TV and film music, Rear Window's special expertise in that area is a real plus. Check out the sound on HBO's Sex and the City and Dennis Hopper's new film, Luck of the Draw.
---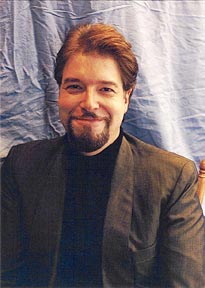 Milt Reder, founder and owner of Rear Window Studio, spent the eary Sixties in New York City as one of Ray Charles' youngest fans, but picked up a guitar after the Beatles played Ed Sullivan's show. Mentored by Broadway's Jule Styne, he went on to co-write songs with Don (Mercy, Mercy) Covay and Bennie (Please Don't Let Me Be Misunderstood) Benjamin. One of his songs, Red Bandanna, was the first and only song to be performed in English by Latin music superstar Danny Rivera at Madison Square Garden in NYC. He wrote most of the catalog for Roots Rocker Barrence Whitfield and the Savages, with whom he toured for many years. He has worked as sideman and session player for Bo Diddley, Robin Lane, the Blue Hawaiians, Brother Red (with Plas Johnson), and Susan Tedeschi.
Milt has produced records by Barrence Whitfield, Four Piece Suit, the Groove Juice Symphony, Sugar Twins and others. He is the guitarist for the acclaimed band Four Piece Suit, whose unique romantic and exotic blend of instrumental music has made them club favorites from Halifax to Helsinki, and whose music can be heard on the HBO series "Sex and the City". Milt is a member of the faculty at Emerson College, where he teaches audio theory.