Rear Window Recording Service
Boston MA
From classic to state-of-the-art: the sound you hear in your head at a quiet price.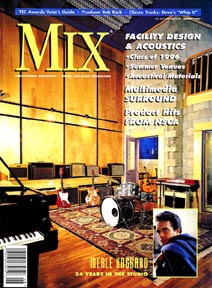 GORGEOUS ROOM SOUND Our twenty foot ceiling all wood main studio was built from the ground up FOR SOUND. Designed by world renowned studio designer Rosati Acoustics (Bose, STI, etc.) the multi-layer walls and 10,000 lb spring-suspended ceiling "breathe" in response to sound, giving the room a lively musical ambience. Drums, acoustic guitar, and piano sound huge yet full of detail. Guitar and bass amps can really make use of the whole space, creating unique spatial and reverb effects just by positioning distant microphones. Singing is practically a religious experience. Bring your axe when you come for a visit. You'll flip.
CLASSIC GEAR The audio elves at Rear Window are in love with the sounds of the Great Records: Sinatra, the Beatles, Miles, Aretha, Hendrix, Nirvana, Beck, Los Lobos...We get a kick out of using some of the same equipment that has made history, not just because we're geeks (well that's part of it), but because it usually SOUNDS BETTER. Way better.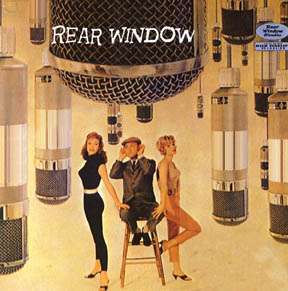 That's why you'll see a veritable museum of vintage guitars, amps, keyboards, microphones, mic preamps, tube compressors, and equalizers from the golden age of sound--and you'll hear us make them do some new (and old) tricks.
STATE OF THE ART And right now we happen to be in a new golden age, which is why you will also see some of the latest designs in microphones and audio processing at Rear Window:

Our Trident console features automated mixdown, and we have recently installed Digidesign ProTools version 6.7 HD3 system--the most powerful digital audio workstation on the planet--with two Digidesign 192 interfaces with expansion cards, providing 24 input / 24 output--and with plug-ins too numerous to mention.

Our new HDS-16/HRM-16 Furman Remote Mixing System for Headphones, allows artists to create their own complete mix at the headphone location. So, vintage or cutting edge, you get the best of both worlds.
FINE FOLKS The audio engineer/musicians at Rear Window have a tremendous amount of real world experience (they've made a whole lot of records), and most are on the faculty of the area's leading colleges that offer audio training. They're also nice people to work with. The idea is that recording sessions should be fun and adventurous, so "anything goes". The studio is attached to a 100 year old Victorian house in Brookline MA (ten minutes from Boston), and the homey feel adds to its welcoming vibe.
WHO'S WHO So now you know why artists like Susan Tedeschi, who did her Grammy-nominated CD at Rear Window, Terry Adams of NRBQ, David "Fathead" Newman, Ran Blake, Mudhoney, Barrence Whitfield, Robin Lane, Combustible Edison, Four Piece Suit, and artists on A&M, Capitol, Coolsville, Interscope, Rounder, Tone-Cool, Swang, Upstart, Ocean, Hollywood, BarNone, Fort Apache, Harmonix and more, keep coming back to Rear Window.